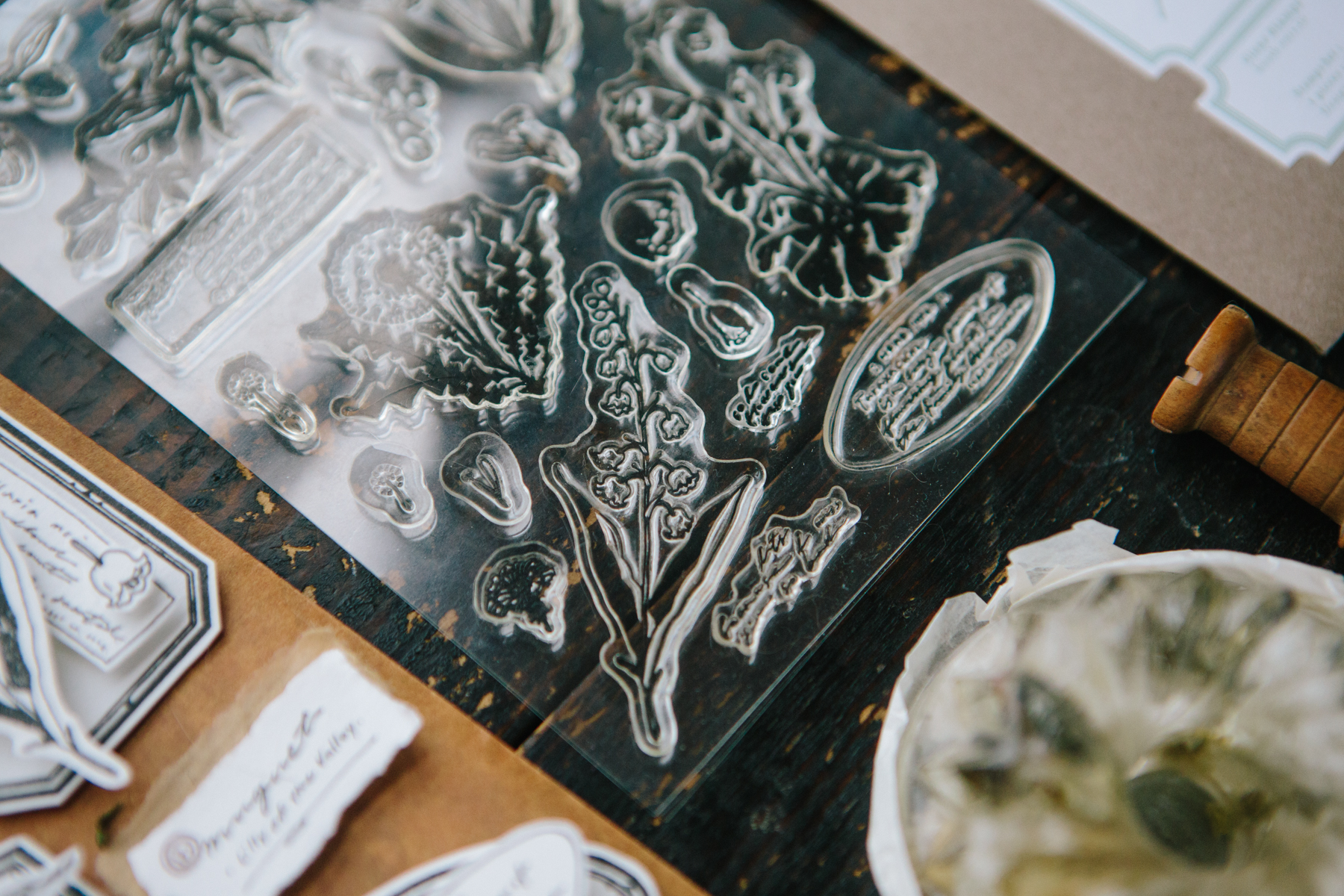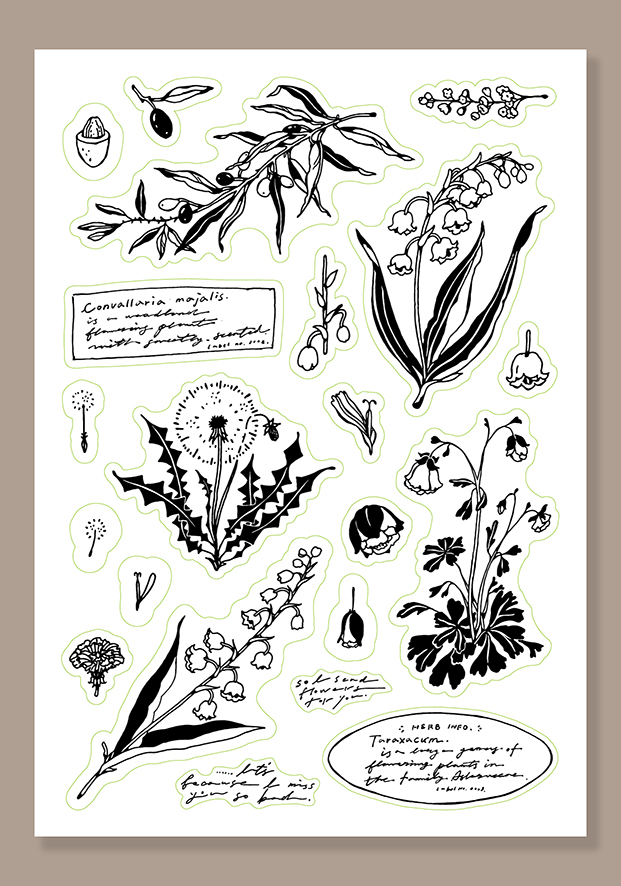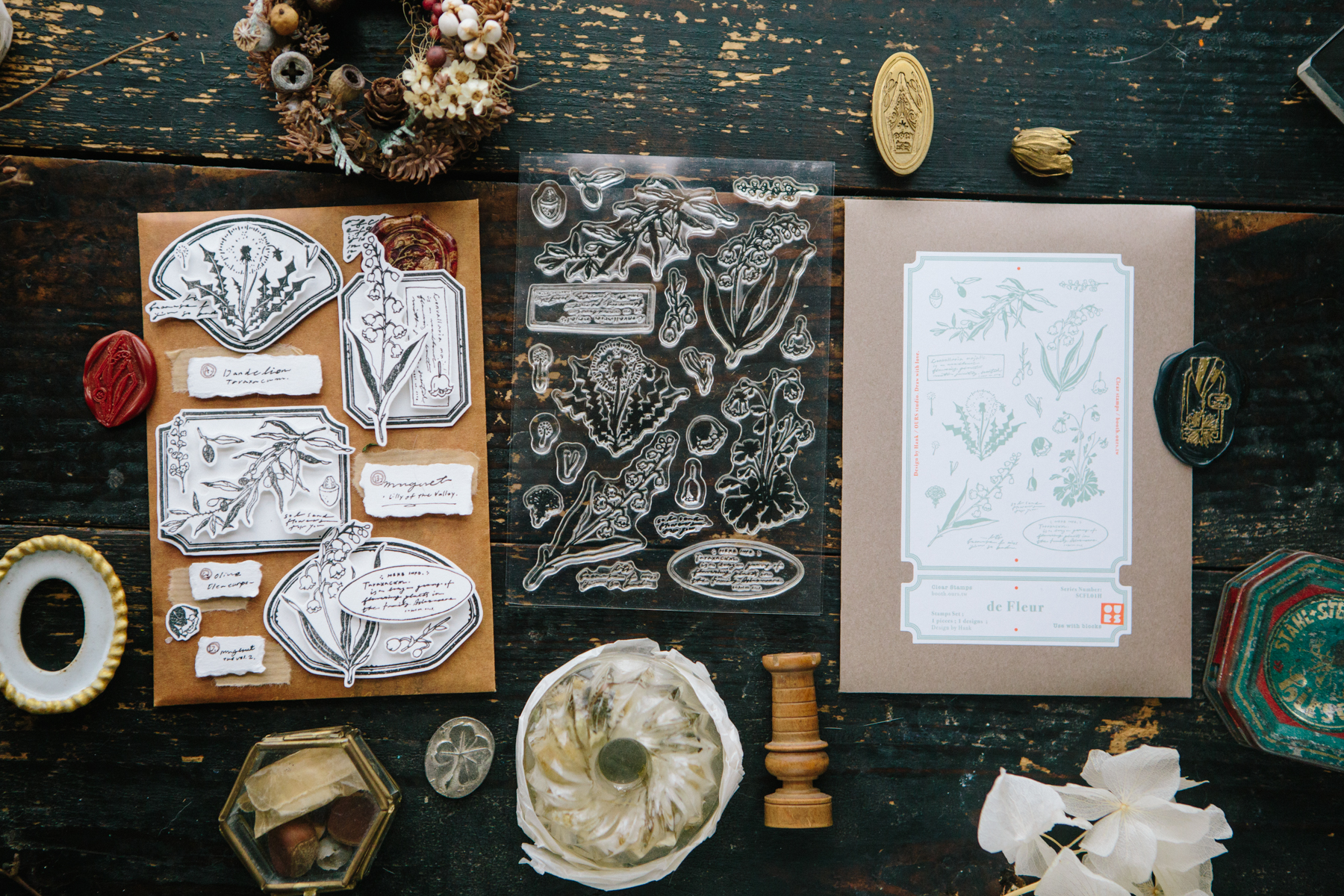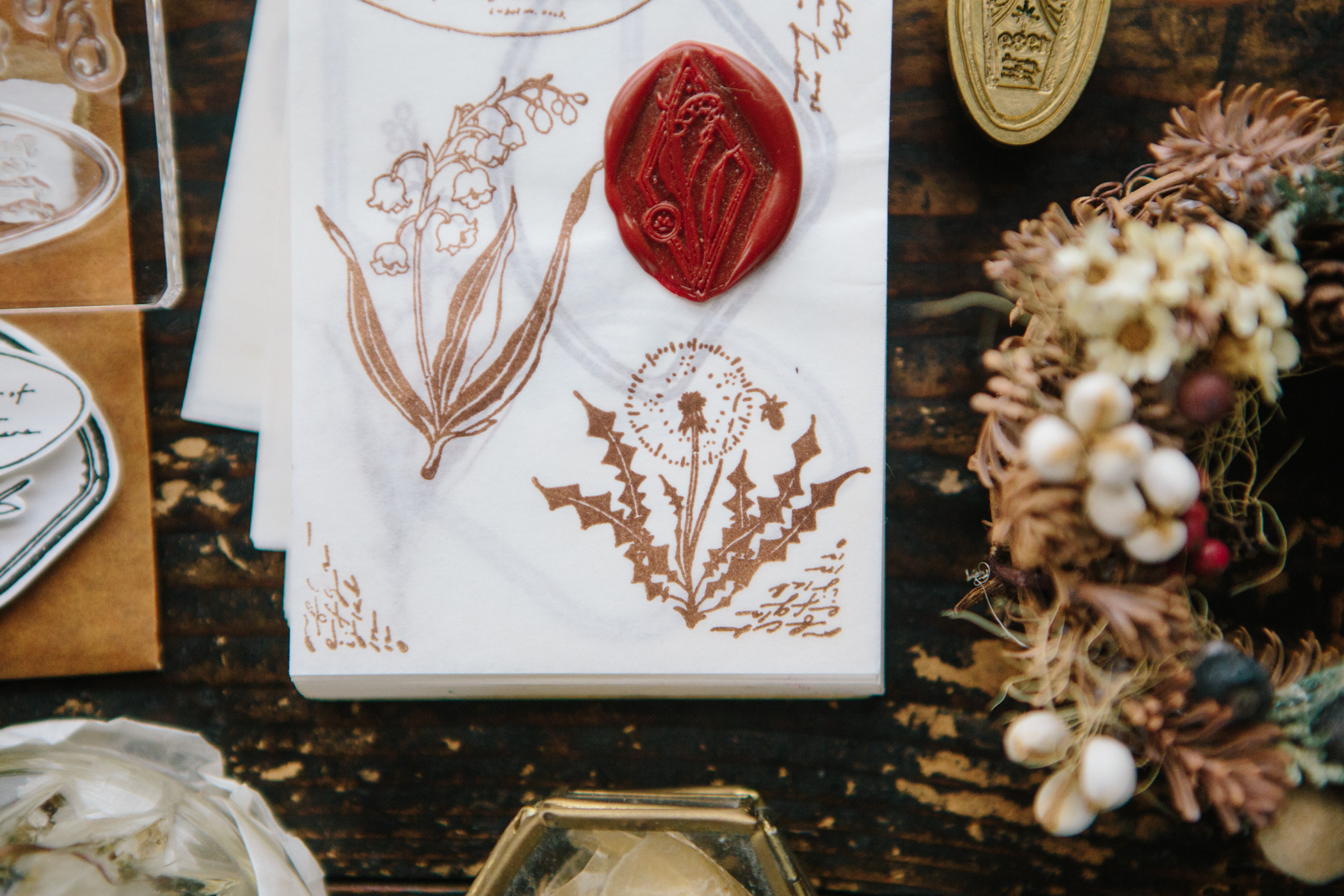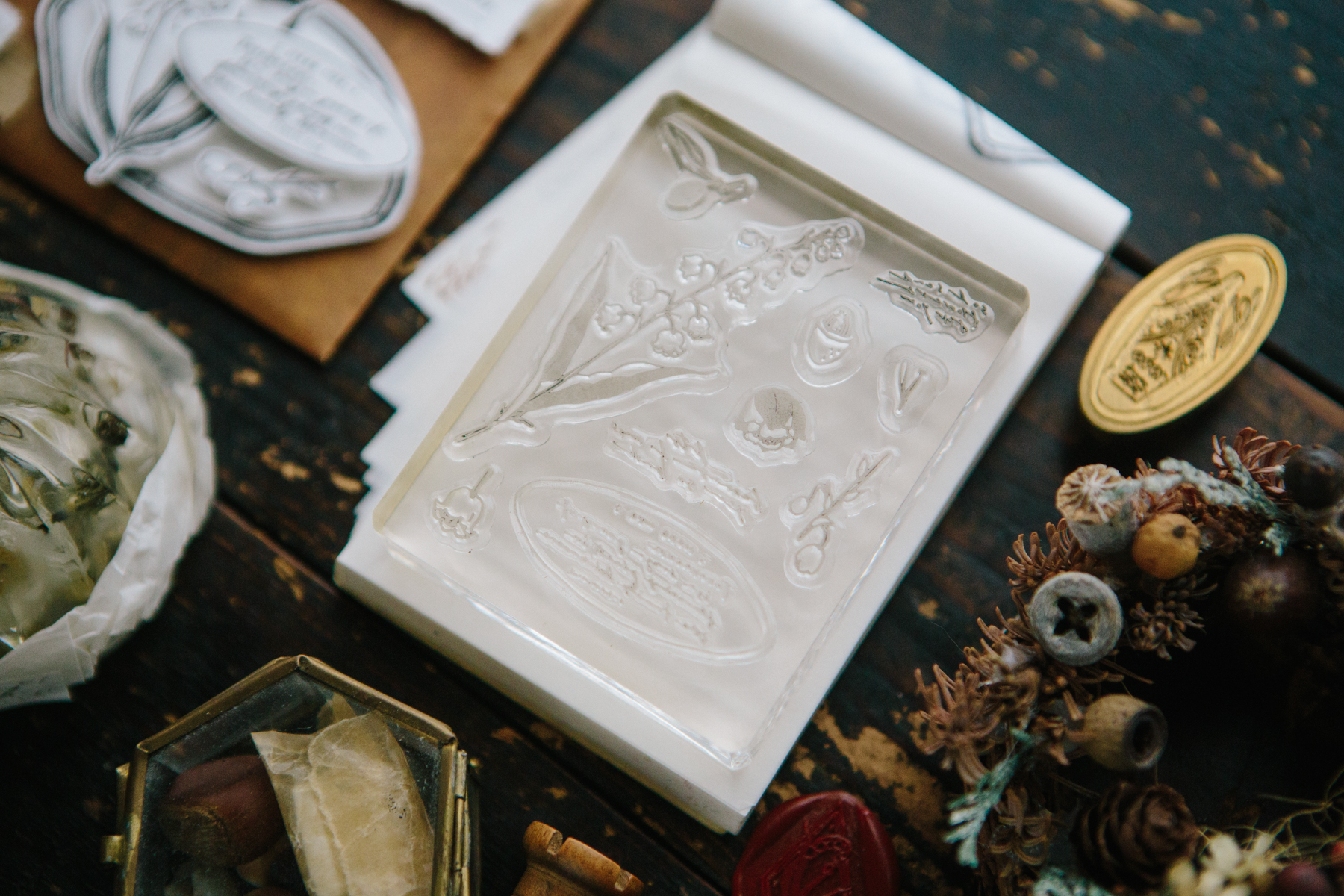 de Fleur Clear Stamp Sheet
- OURS Friends of Forest Official Webshop || Original Stationery from Taiwan.
Price: NT$ 560
SKU: SCFL01H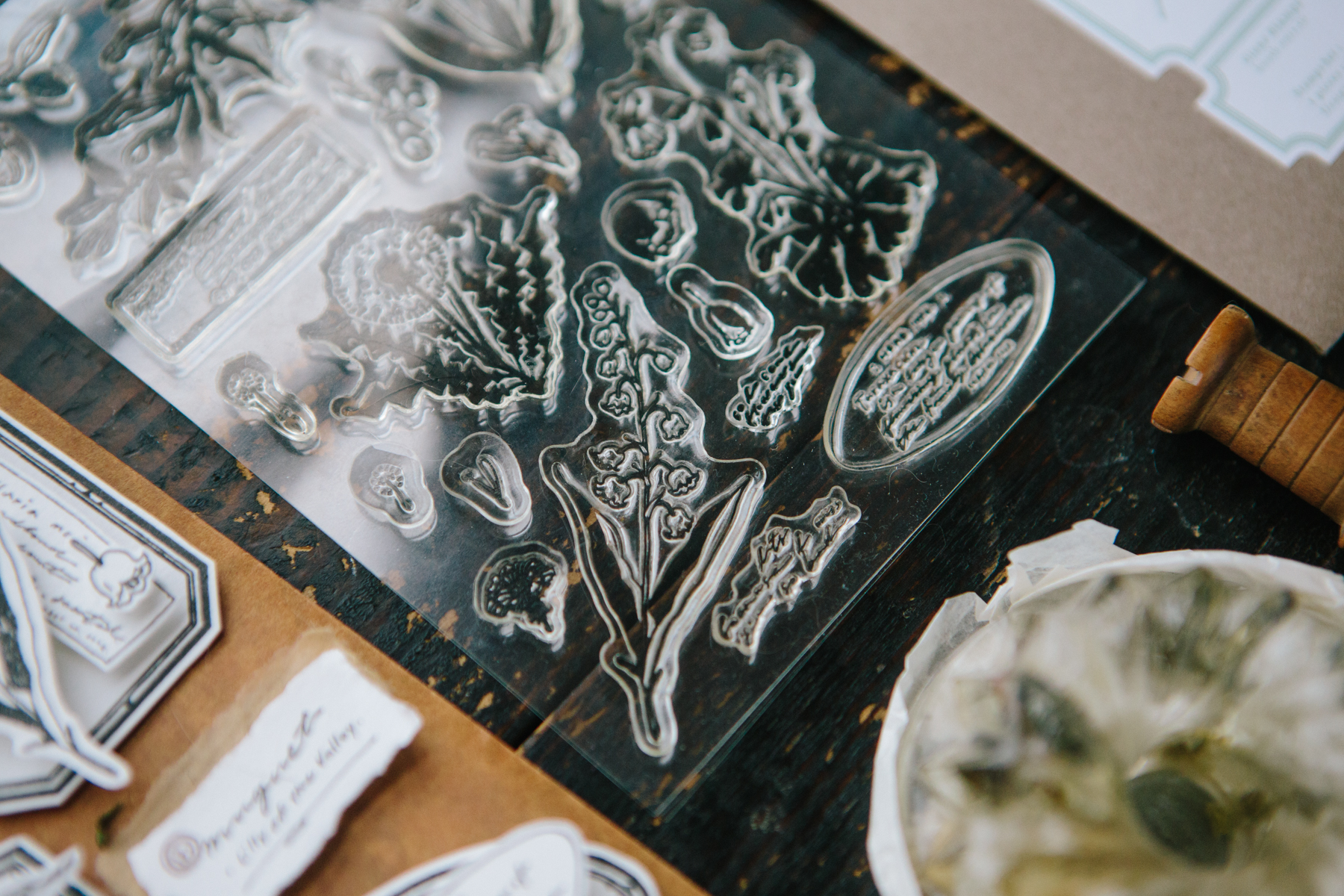 採集圖鑑 水晶印章


以採集植物的感覺繪製的印章組,
妝點了鈴蘭、蒲公英、橄欖和苧環四種不同的植物,
配合小花朵/果實等等細節,
可以蓋出在紙張上的小小植物圖鑑。 


整體尺寸約 10.5 x 15 cm


壓克力塊需另外購買;
若同時購買 採集圖鑑 及 古典畫框 兩款水精印章,即贈送一顆壓克力塊。 
水晶印章可搭配透明壓克力塊使用,
將印章貼上壓克力塊後,使用印台將顏料均勻拍打在印章上即可蓋印,
使用後請記得清潔印章,將印章從壓克力塊取下貼回塑膠片。
若有需要,可用清水搭配洗碗精進行清潔,收納前請確實晾乾。
收納請勿放置於高溫、強光照射處,並盡量避免印章與灰塵接觸。
水晶印章質地較軟,建議蓋印時輕壓即可,比較能呈現蓋印的圖樣。
使用過的水晶印章會有些許染色的現象,為正常狀態。
 
 ---
de Fleur   Clear Stamp Sheet
 Sheet Size 10.5 x 15 cm
This product does not include the acrylic block.
If you buy "de Fleur Clear Stamp" and "de Carde Clear Stamp" in a order,
you will recieve a free clear stemp as a set gift.

- Stick the stamp to an acrylic block, and apply ink evenly by patting the ink pad onto the stamp.
- Make sure to clean the clear stamp after every usage.  (You may clean the clear stamp with water and mild soap if necessary).
- To store the clear stamp, please keep it in a cool place and away from direct light and dust.
  - As compared with rubber stamps, clear stamps tend to stain more over time; however, it does not effect how they work and its quality.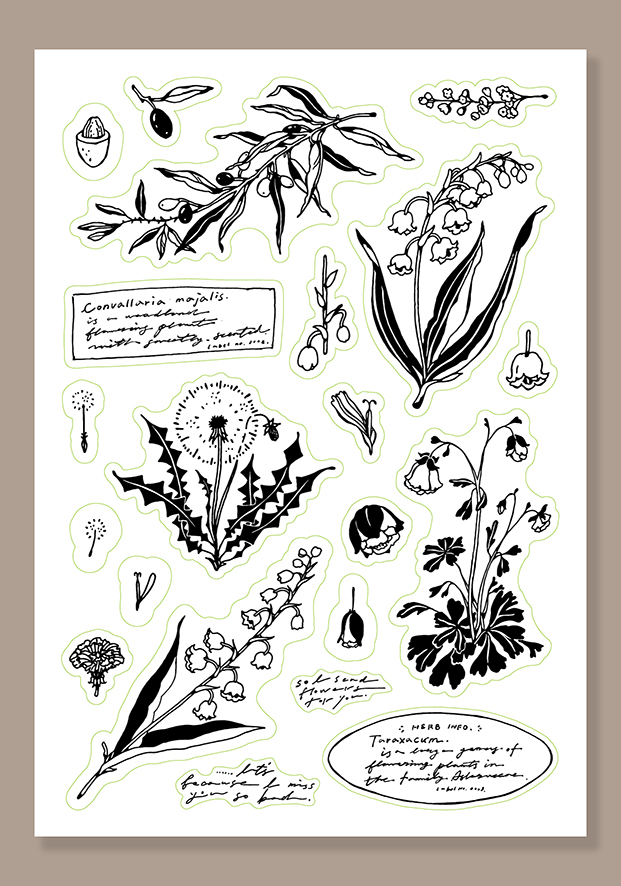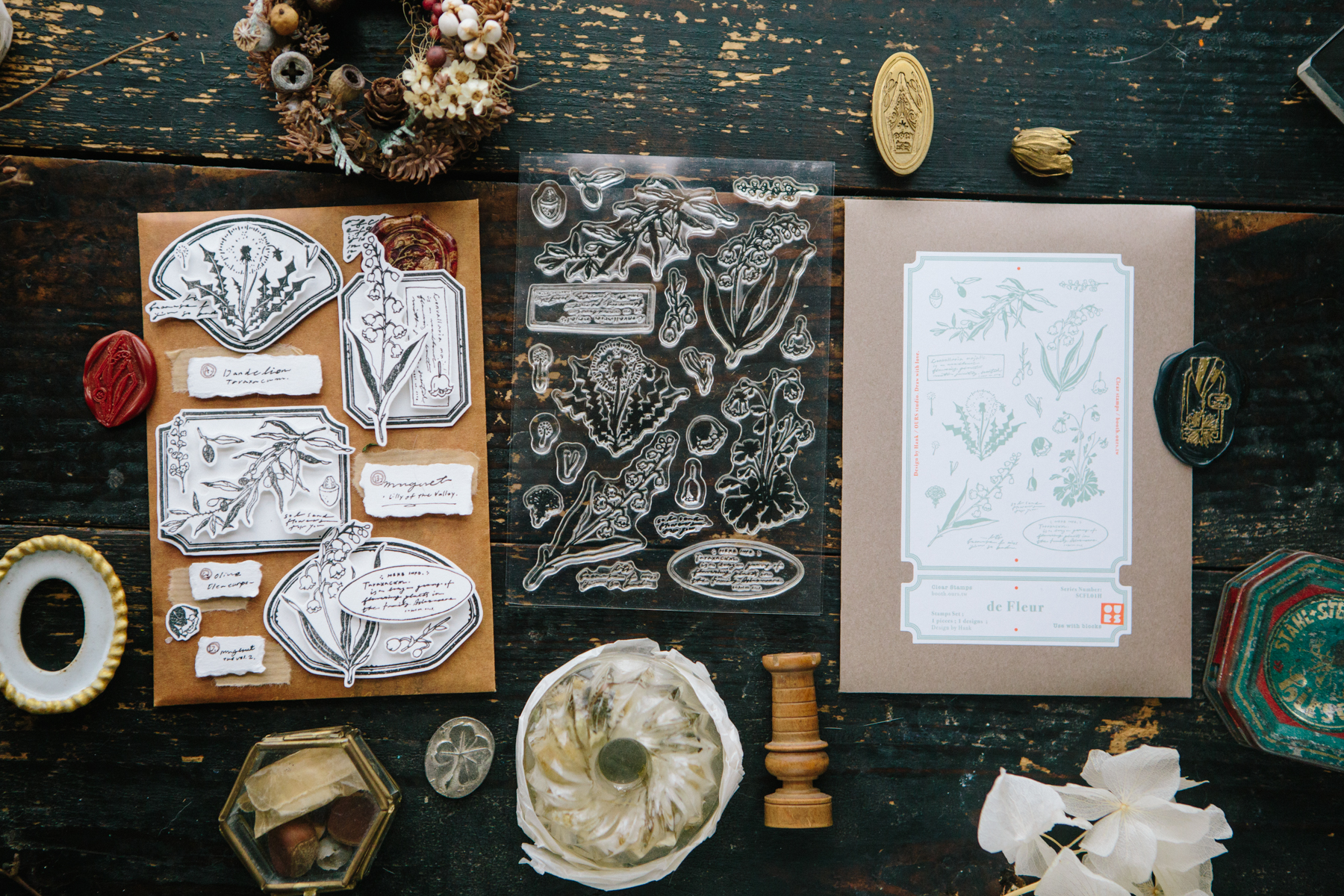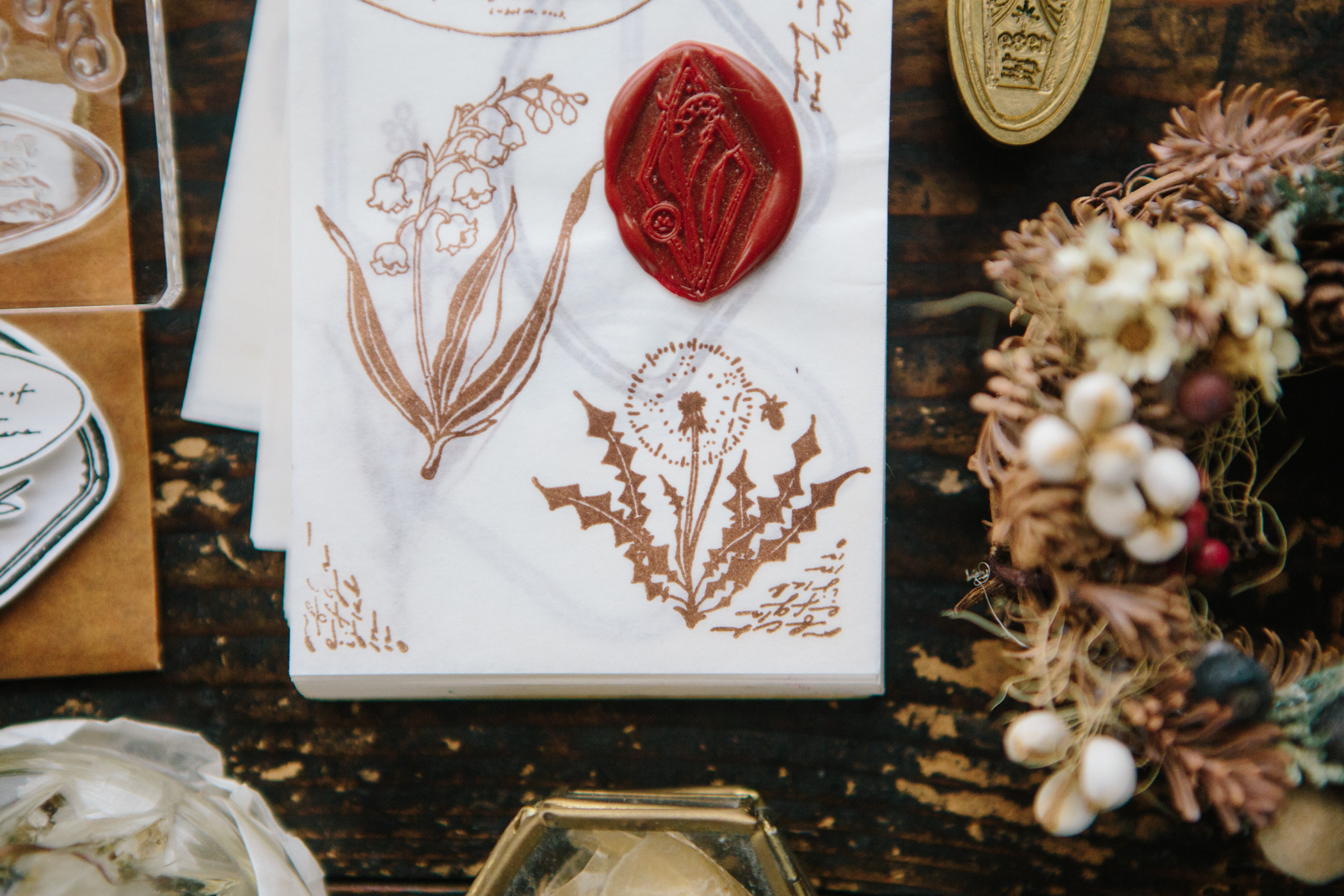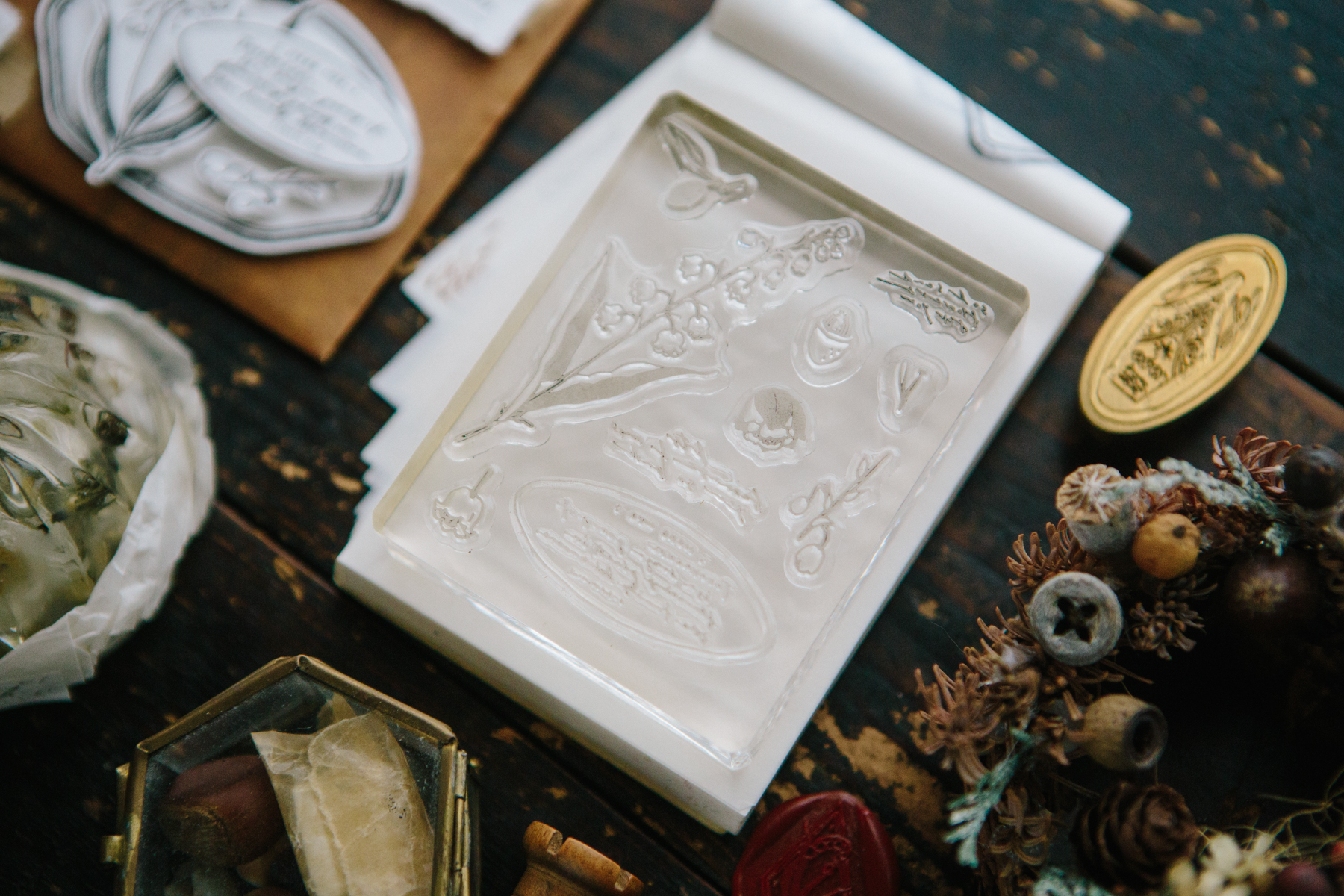 Maybe you will like it?
You could use this offer by adding these items to cart:
Offer Content: [Gift] Acrylic Block for Clear Stamp x 1
Max discount quantity: Unlimited